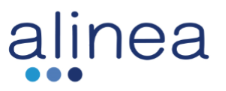 TERMS OF REFERENCE
COMPANY: Alinea International
PROJECT: Support to Ukraine's Reforms for Governance (SURGe)
Initiative: Community-led Inclusive Recovery (CLIR)
Partner Ministry: Ministry for Territories, Communities, and Infrastructure Development of Ukraine
Position: Data Analyst/Statistician
ToR Date of Issuance: May 22, 2023
Due Date for Applications: June 05, 2023
Employment Type: full-time, Monday-Friday.
Location: Ministry for Territories, Communities, and Infrastructure Development.
Reports to: SURGe Deputy Director, Team Lead.
Remuneration: fees are subject to negotiation and must not exceed established market rates.
At Alinea International we value equity, diversity and inclusivity in everything we do. We are an equal opportunity employer opposed to all forms of discrimination. We actively seek and encourage applications from people of diverse backgrounds recognizing that an inclusive workforce enriches our organization and achieves smarter, more innovative results.

Alinea is committed to safeguarding children and vulnerable adults. Given the nature of our work, candidates will be subjected to due diligence checks and to enhanced background checks as appropriate.
About Alinea International:
Alinea is an international development consultancy providing technical and management expertise that helps people improve their lives. We work with governments, investors, companies and communities to create lasting change. Over 35 years, Alinea has successfully delivered more than 515 projects worldwide. www.alineainternational.com
About the project:
In October 2019, Alinea International launched a new five-year project in Ukraine: Support to Ukraine's Reforms for Governance (SURGe). SURGe is a technical assistance project in Ukraine, funded by Global Affairs Canada and implemented by Alinea International Ltd.
SURGe's ultimate outcome is to help the Government of Ukraine (GoU) deliver governance and economic reforms that better respond to the needs of its citizens. To achieve this, the Project will strategically enhance and strengthen the GoU's reform management functions, namely its capacity to undertake planning and analysis of reforms considering citizen impact and to implement these reforms.
Reform initiative and position summary:
To address the immediate need of communities for inclusive social and economic recovery and new demands that require responsiveness and innovation in rebuilding damaged infrastructure allowing successful resettlement, SURGe has launched the Community-led Inclusive Recovery Initiative (CLIR) to encourage local communities to take the issue of inclusive recovery into their own hands, to analyze and prioritize community needs and based on the collected and verified data prepare Community Recovery Plans and Programs. The RI aims to facilitate and ensure that the voice of every citizen is included throughout the process.
SURGe Project is looking for а Data Analyst/Statistician who will support the RI team in interpreting data, analysing results using statistical techniques and providing ongoing reports; developing and implementing databases, data collection systems, data analytics and other strategies that optimize statistical efficiency and quality.
Indicative duties and responsibilities (scope of work):
1. Interpret data, analyze results using statistical techniques and provide ongoing reports.
2. Develop and implement databases, data collection systems, data analytics and other strategies that optimize statistical efficiency and quality.
3. Acquire data from primary or secondary data sources and maintain databases/data systems.
4. Identify, analyze, and interpret trends or patterns in complex data sets.
5. Work with management and colleagues to prioritize needs.
6. Locate and define new process improvement opportunities.
Preferred qualifications and skills:
• 3+ years on Data Analyst position.
• Knowledge of database structures, normalization, de-normalization and entity relationships.
• Experience in business analysis.
• Experience with Excel, BI and data visualization tools (Power BI, Tableau etc.).
• Strong data manipulation and data analysis skills.
• High mathematical aptitude.
• Awareness of presentation design techniques and trends, strong knowledge of PPT.
Other experience and skills:
• Results driven highly-motivated expert with sound judgement and maturity.
• Strong ethics, well-balanced and mature personality, positive attitude to the job.
• Strong organizational skills, ability to work under tight deadlines.
• Strong attention to detail as well as good problem solving, time management, and logic skills.
• Excellent knowledge of Ukrainian, ability to speak and write clearly.
• Excellent command of English, both written and speaking skills.
• Citizen of Ukraine.
The duration of the contract is 6 months with a possibility of extension (subject of approval and implemented deliverables during a previous deployment).
For contracting (after the job offer is made), the selected candidate is expected to be registered as a Private Entrepreneur of the 3d group (consultancy services).
Interested applicants are asked to submit their CV and cover letter in English to [email protected] by June 05, 2023. Please, include the position title in your subject line and state your approximate salary expectations as a monthly rate in UAH or USD.
Only shortlisted applicants will be contacted; no telephone enquiries, please.
For more information about Alinea, please visit our website: www.alineainternational.com