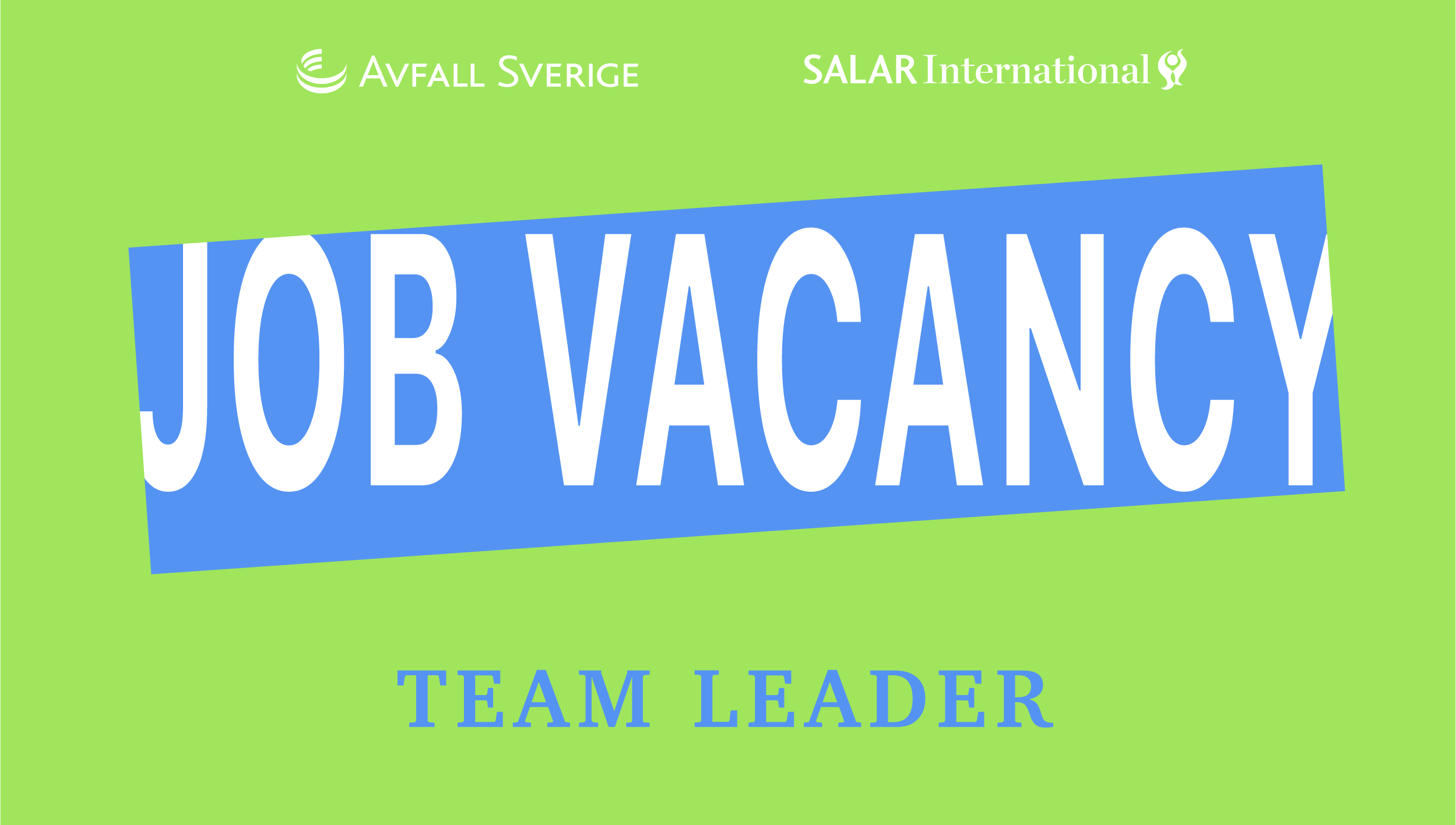 Request for Proposals: Team leader in Kyiv, Ukraine.
Together with Avfall Sverige, SALAR International is implementing a program design-phase in Support to reforms for Municipal Waste Management (MSV) Sector in Ukraine, to be carried out over a period of seven months between September 2023 and March 2024. SALAR International is therefore searching for a Team leader based in Kyiv, Ukraine.
The local Team Leader is expected to support the process of the design phase in Ukraine and jointly with the rest of team assist in the process of developing a program proposal and carry out related activities for a successful program design. The Team Leader will have a senior role engaged as a representative of SALAR International and Avfall Sverige, and coordinate the design phase activities in Kyiv. The Team Leader will be responsible for facilitating contacts and conducting continuous strategic dialogue with potential cooperation partners, international and national actors, facilitating and help with operational management of events as well as providing ad hoc technical and logistical support when needed. Being involved in selected visits across Ukraine with to municipalities and/or regions is also a part of the role.
The Team Leader will facilitate and coordinate the process on the ground in Ukraine mainly support in identifying, producing and compiling technical input, reports, and findings from interviews for feeding into the program proposal prepare interviews and facilitate the production of communication materials in Ukrainian language, assist with coordination of the missions of the Swedish team and other International/Swedish experts and coordinate and lead the work of other assigned local experts.
The Local Team Leader should have Post-graduate qualification in relevant areas (political science, environmental governance & protection, sustainable development, law, engineering or related field), and over 7 years' experience of working with issues concerning support to governance issues and development cooperation in Ukraine. The person should be well-connected and generally knowledgeable regarding current Ukrainian reform efforts (preferably in the field of waste management), and have experience in the preparation of field research and analyzing data collected concerning different subjects related to local governance and/or public administration, EU-accession processes and EU-standards, public service delivery and policy development. She/he should have prior experience of drafting similar analysis/project documentation and competence in writing and preparing publications of an analytical nature in English and Ukrainian language.
Location and duration
The Team Leader will be contracted for the full design phase as independent consultant, based in Kyiv. The assignment is in total of 56 working days (8 hours per day) and reflects approximately eight working days per months during the seven months period (September 2023 – March 2024).
Request for proposals Questions on the Terms of Reference should be sent by email to [email protected] Proposals should be sent by email to [email protected], marked with Team Leader Ukraine.
Final date for submission of proposals is now extended to October 2nd, 2023
ToR
https://decentralization.ua/uploads/attachment/document/1323/ToR__Team_leader_in_Kyiv__Ukraine__design-phase_in_support_to_Municipal_Waste_Management__.pdf